We develop professional websites that generate more customers
From consulting, concept and screen-design up to programming
Websites and portals are one of the most important platforms in the age of digitization. We combine cutting-edge technologies with individual concepts, creative design to individual as well as innovative solutions. To generate traffic, a website needs an approach based on a strong concept and a comprehensive strategy. This includes research, competition, and target group analysis as well as user experience and the customer journey. A good concept responds to user needs and creates an emotional connection with the user. A website should have a visual appeal to the customer and tell them a story.
How we work
When creating or relaunching a website, we offer our customers a well thought-out concept, innovative web design combined with a professional technical implementation that leads to an inspiring user experience. We create authentic brand experiences and accompany you on the way to a digital Love Brand.
Digital media need an emotional appeal.
How do we create a great user experience on your website?
With joy of use - because this is the point where aesthetics, content and function intertwine.
Joy of use is more than just usability
Joy of use is an important part of a successful user experience. This is because products with a Joy of Use often - even if not always consciously - provide the user with emotional added value. For the user experience, Joy of Use is the success factor in digital media.
Orientation
The user gets an intuitive solution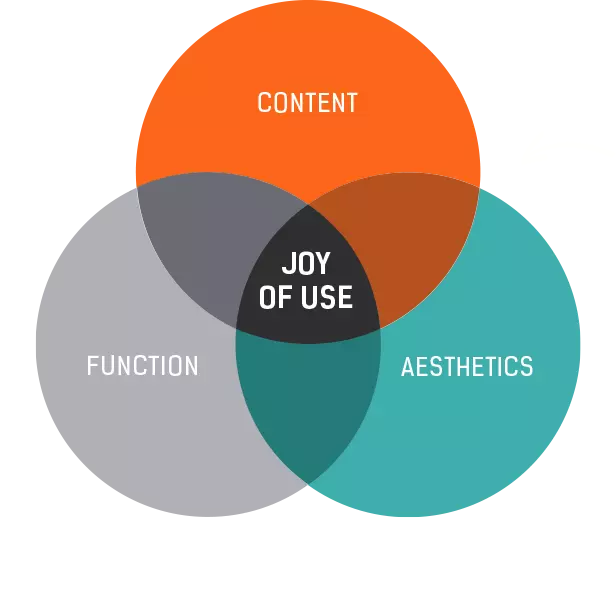 Enthusiasm
The user delves deeper into the topic
Benefit
The user gets more than it expects
Especially in times of hard-fought market shares, you will achieve a decisive competitive advantage with joy of use
Today, brands have the opportunity to contact customers worldwide via multimedia on the web. In the long run, only companies that focus on the user and its expectations will be successful. Because one thing is clear: Joy of use is the emotional link to generating new customers or retaining customers in the digital world.
Search engine optimization
Why is responsive web design so important?
Responsive Design - the future of modern websites
Studies have proven the steady increase of tablets and smartphones. Thus, Responsive Web Design with its cross-device flexibility plays an enormously important role in this change, which is almost standard today.
Responsive Web Design - more than just a trend
A large number of websites are often not displayed in a usable way on various devices with different resolutions, browser versions and compatibility in terms of standards. In addition, more and more users are surfing the Internet on mobile devices. Google has been considering the compatibility of websites with mobile devices as another factor for several years now, which has a corresponding effect on search engine rankings.
For Google responsive design is a ranking factor
If the websites are not created to be responsive, the user will not find your website easily as Google sees the responsive website as a ranking factor.
Number of mobile internet users (in millions).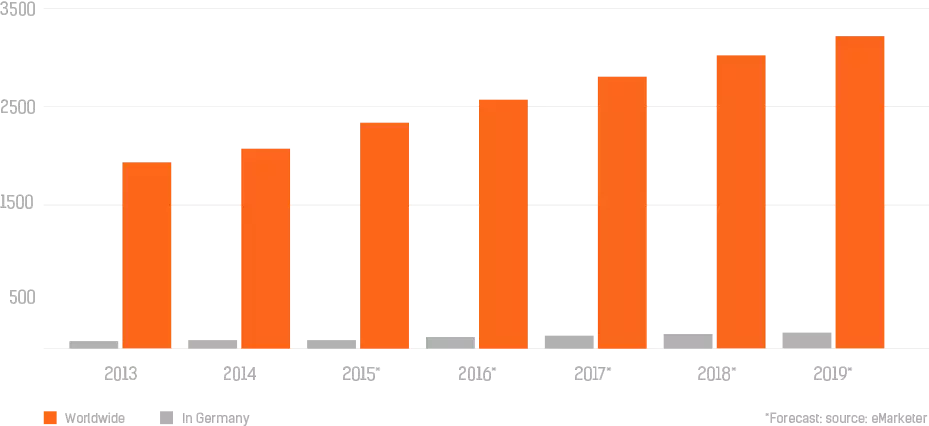 Customers for whom we have already worked in this area: