Online video advertising - moving image with emotional appeal
Media are increasingly consumed online, including videos, films, series, and the like.
Online video ads offer you the opportunity to reach your customers in a targeted manner and with low waste coverage. At the same time, this form of advertising convinces with great cost efficiency and transparent measurability. The result: Your brand or product in the focus of the target group.
ONLINE VIDEO ADVERTISING OFFERS A PARTICULARLY HIGH REACH
As online connections become faster and faster, video consumption is increasingly shifting to the Internet.
For example, 85% of all Germans¹ say they regularly watch online videos. And so it comes as no surprise that YouTube is the 4th most-visited website in Germany².
This reveals the great potential of online video advertising when it comes to media planning: an extremely high reach across the most diverse target groups - regardless of whether B2B or B2C.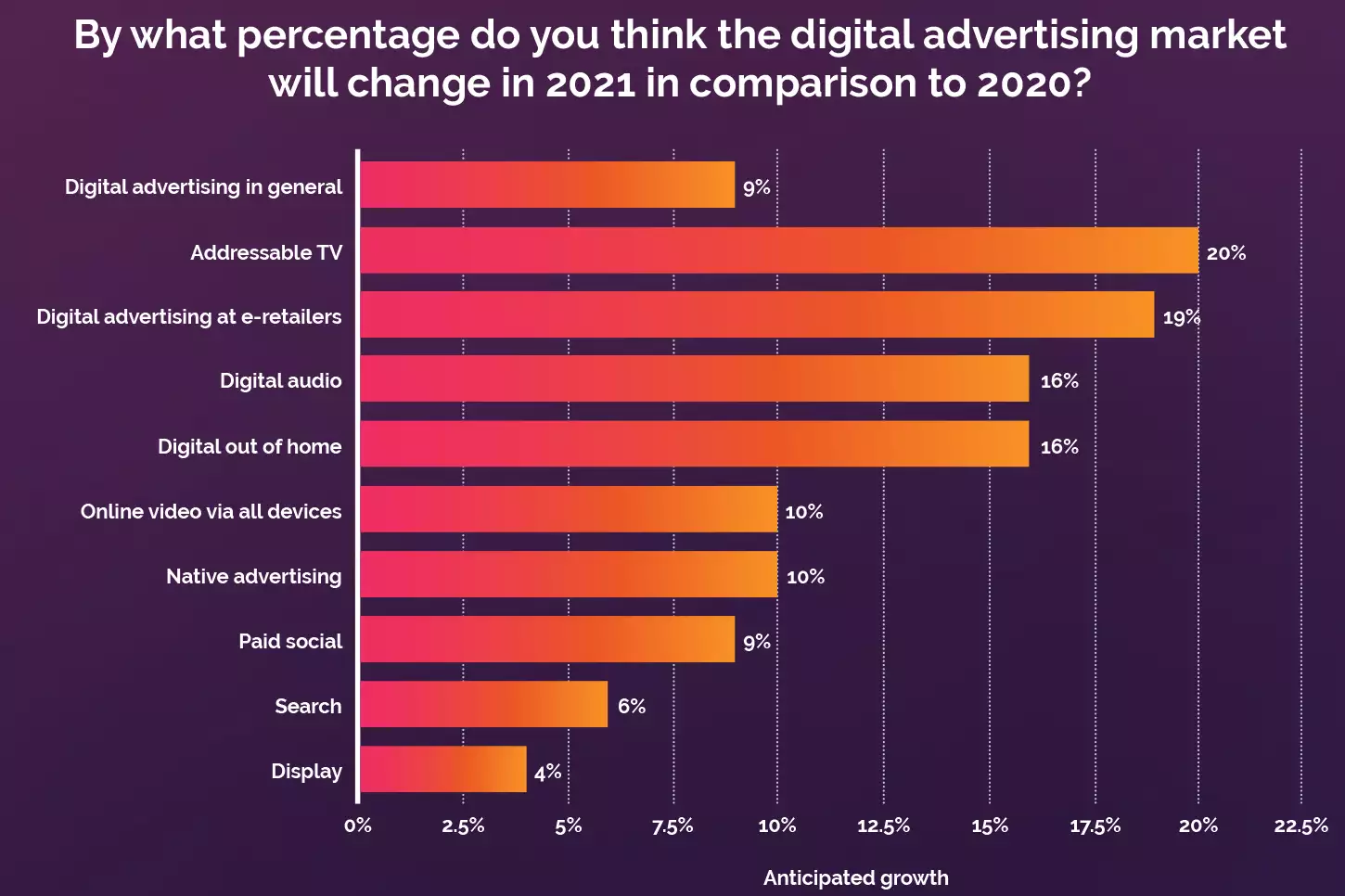 Source: "DATA REPORT: Digital 2021 - Germany; 37"
Online video advertising minimizes waste coverage
For example, an online video ad for screwdrivers is shown to users who are watching a video shelf-building tutorial, but not to those who have clicked on a cake recipe.
Further advantage:In contrast to classic moving images on TV with high waste coverage, with online video advertising the individual users can be addressed in a targeted manner and without waste coverage on the basis of their individual interests and needs via so-called user targeting.
Online video advertising: your benefits
High brand recall
and maximum attention
through multisensory address
(image and sound)
Low waste coverage
thanks to efficient and effective
targeting options
Great impact by placing
the video ads in thematically
appropriate environments
Direct measurability
and cost efficiency
Increased emotionality
of the promotional videos
through storytelling
Specifically targeting
the interests of the users
Transparent cost control
and flexible as well as AI-supported
customization options
On which channels are online video ads played?
In addition, many other portals or websites of streaming providers (e.g. TVNOW, Joyn, etc.) offer the possibility of addressing users with online video advertising.
But also news portals of regional or national newspapers or magazines as well as blogs can be covered with your video ads. We always pay attention to the fit to the target group.
Let us advise you on which channels will lead to success for your goals.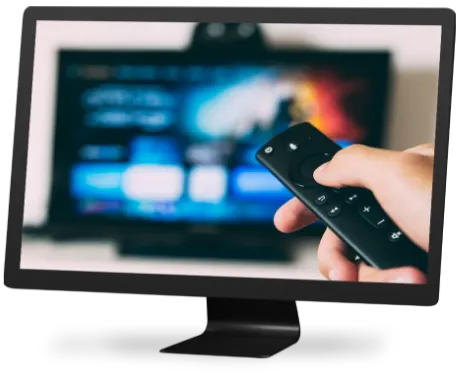 Basically, a distinction is made between two superordinate campaign types
In the long term, a fundamental distinction between so-called InStream Video Advertising and OutStream Video Advertising has become established. What does that mean?
InStream Video Advertising
Here, the advertising clips are displayed directly in the player before, during or after a video. A classic example is the pre-roll ad that is displayed before a YouTube video is played. InStream Video Advertising is typically less expensive than OutStream Video Advertising.
OutStream Video Advertising
Here, the advertising clips are embedded between the content and outside of a video player. For example, on a news page, between two blocks of text.
How complex and expensive is the production of Online Video Ads?
It is important to know that the implementation of online video ads rarely requires an elaborate and cost-intensive video production, as is often necessary for classic TV commercials.
On the contrary: Online Video Advertising is also feasible with manageable budgets.
Often existing video footage can be used and re-edited.
Mere animations combined with image and text elements are also gaining in importance due to their cost-benefit efficiency.
Another possibility to produce video content is to work with 3D models, when shooting is not possible due to tight time frames.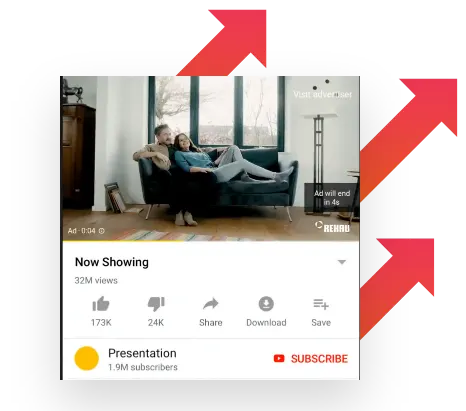 Why is Lingner Marketing
your perfect partner for your
Online Video Advertising campaign?
As a broad-based full-service agency with more than 30 years of experience in the industry and now listed for the 10th year in a row as one of the largest independent, owner-managed agencies in Germany in the W&V ranking, we are your first choice for online video advertising. You will benefit from:
Efficiency
Strategy, creation of advertising material and reporting from a single source.
All possibilities
In addition to online video advertising, we offer you the complete portfolio of digital media planning - tailored to your individual goals.
Cross-industry know-how
Our experts have experience and insights from a wide range of industries - both B2B and B2C.
Powered by Passion
Driven by a passion for marketing and communication, we work every day for the success of our clients.
You want to get started with your online video advertising campaign or have further questions? We are ready for you!