Brand workshop - the tool to build fascinating brands that touch customers emotionally.
As a full-service agency for marketing and communication, we combine strategic thinking and action with efficient and forward-looking implementation of branding activities.
Why book a brand workshop?
A brand workshop supports you in lending your company an unmistakable personality. We work together with you and your colleagues to develop the brand values as well as the brand with the goal always being to create a significant brand image that clearly stands out from your competitors and shows what your company stands for.
When is the right time?
If you want to introduce a new brand
If you want to reposition your brand
If you want to redefine the brand strategy
If you want to align brand communication precisely with your customers
If you want to align your team around shared values and a common mission
If you want to launch new products and establish them successfully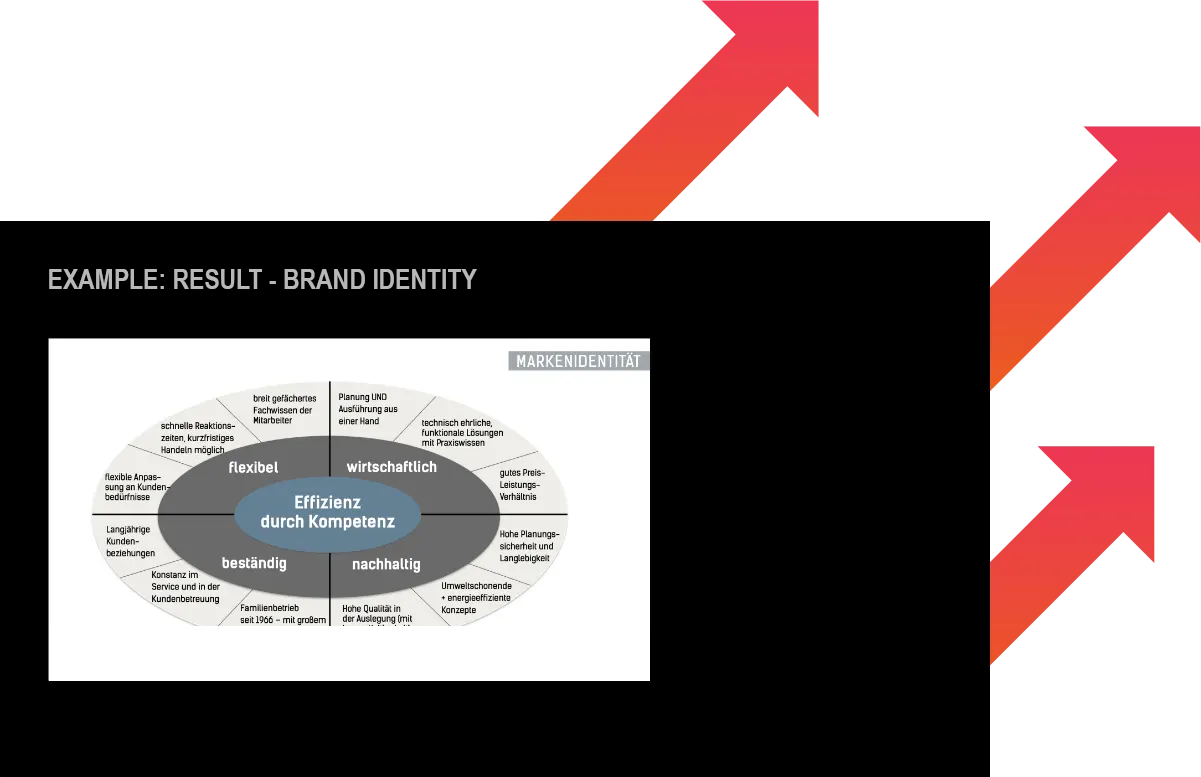 What are the benefits of a brand workshop?
A brand workshop enables you to present your customers a unique and unmistakable brand profile that arouses desire for your brand. All this goes hand in hand with the idea of recognisably distinguishing yourself from your competitors and showing what your brand stands for.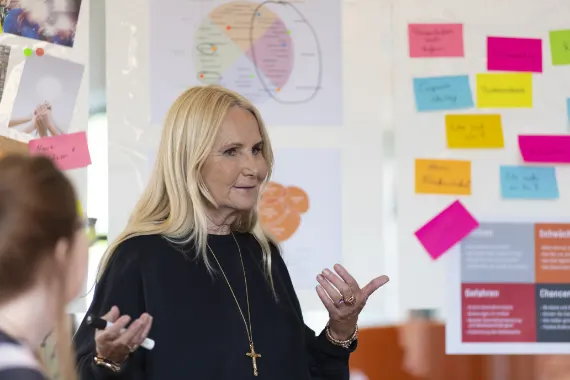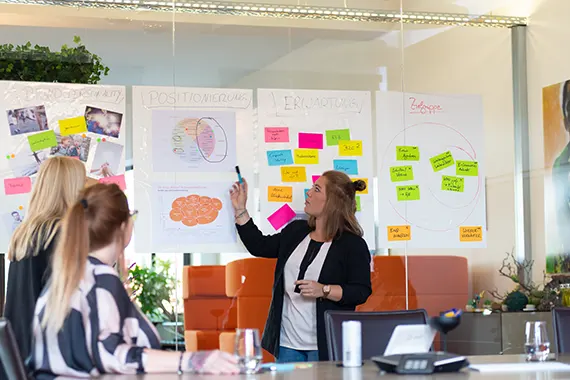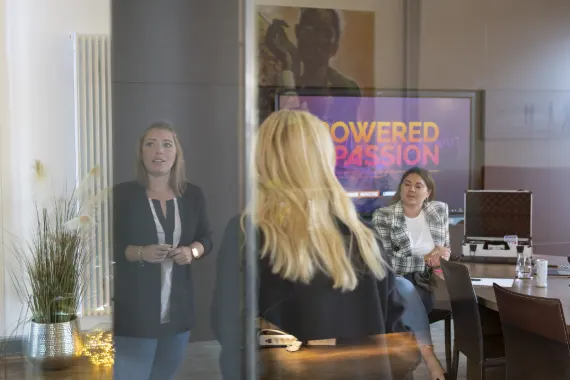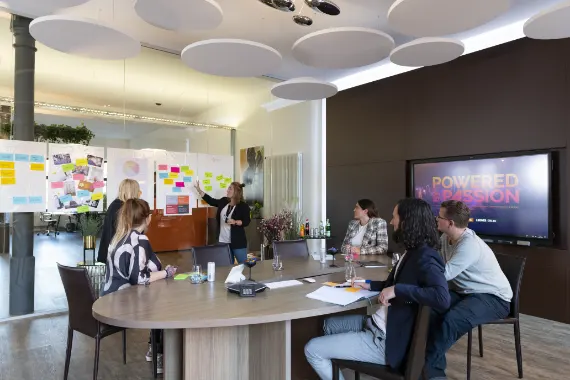 But when is your company a brand at all?
You should know that this does neither depend on the number of employees nor on the annual turnover. Of course, all of us know famous brands such as Tesla, Telekom or Nike. But your company does not have to be at the top of the rankings to successfully position itself as a distinctive "brand" on the market.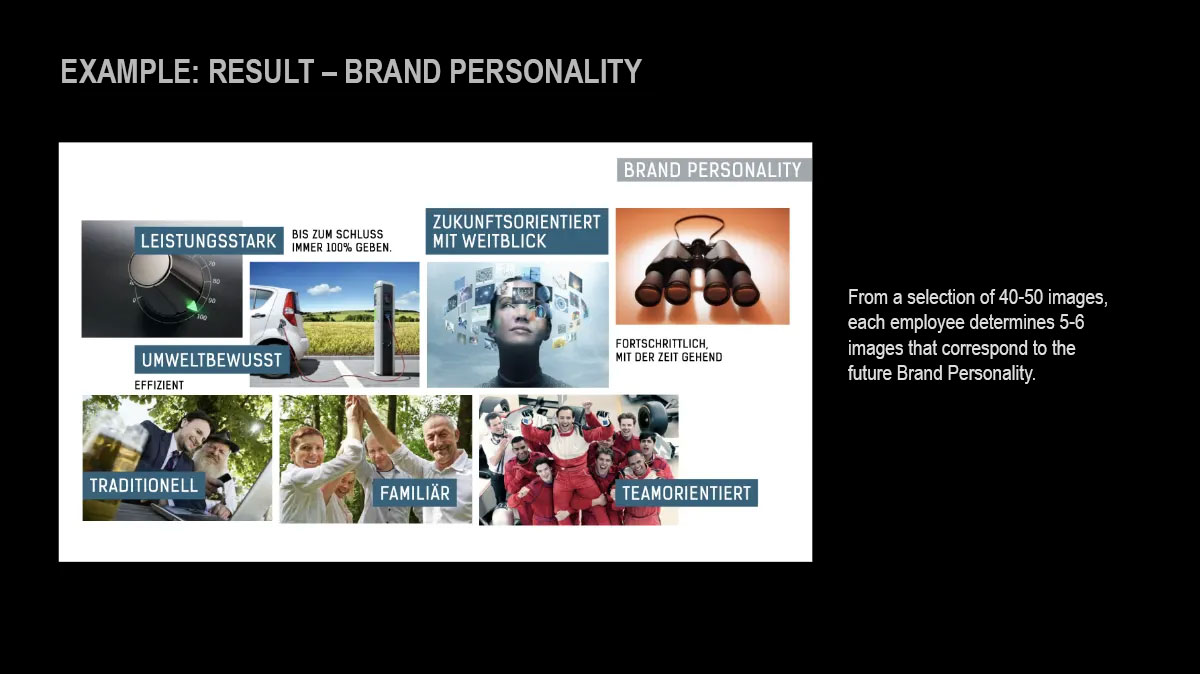 What is a Brand Personality
Like people, brands have a personality too.
The advantage of the "Brand Personality" being that it evokes emotions in potential customers. And as we know, emotions simply sell better.
Typical characteristics of a strong brand


Brand character
Image, USP
Brand core
Visual, verbal, acoustic design
Brand message
Customer Promise, Special Attitude
Why do Brand Personalities help sell the brand better?
Personality helps to better differentiate the brand from competitors, making it more desirable. Depending on how you position your brand, it will be more noticeable. At the same time, personality helps build a lasting relationship with customers. It helps communicate the brand's core messages in a sustainable way.
The advantage of personality traits also lies in the fact that statements such as "courageous", "passionate", "innovative" and "intelligent" manifest the brand message in a credible way. It should be noted that language is an important tool for Brand Personality.
The defined brand personality is a powerful differentiation tool and thus makes your brand unmistakable among your competitors. It will also increase the desirability of the brand.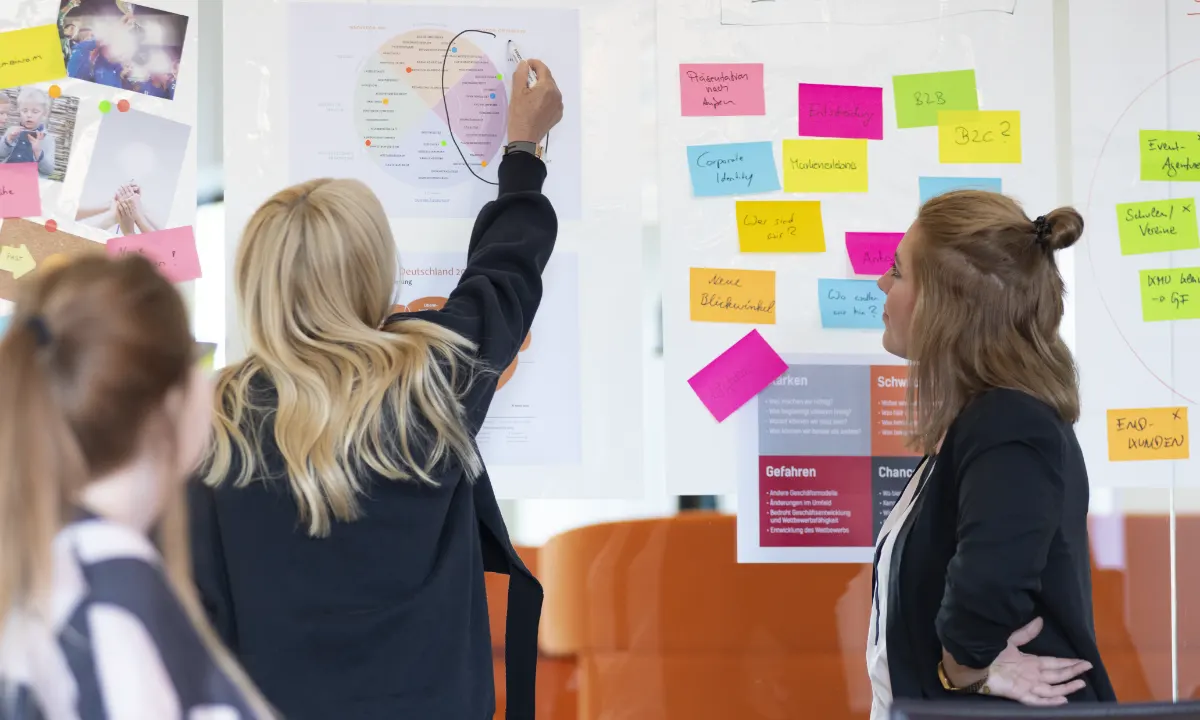 We are your partner for corporate positioning, competitive differentiation and branding - far beyond the standard.
Book a Brand Workshop now!
BRAND POSITIONING
As part of the brand workshop, brand positioning will also be revised. After all, positioning gets to the heart of what the brand stands for or should stand for. The fundamental question here is:
What image or ideas or opinions should be created in the minds of the defined target group?
The brand positioning is developed together with the customer on the basis of a "photo safari" - with the resulting core messages expressed in a differentiating, concise and also credible manner. In principle, brand positioning is defined for the long term.
TAKE ADVANTAGE OF OUR EXPERTISE AS A BRANDING AND STRATEGY CONSULTING AGENCY!
Book a brand workshop or strategy consultation now. With us you get everything from a single source - we bring your company to the next level.
Do you still have any questions about brand workshops or brand positioning?
Get in touch with us.
REQUEST NOW